<!-ShowPage(index.html)->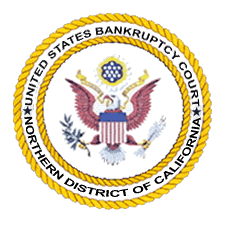 Welcome to the U.S. Bankruptcy Court for the California Northern Bankruptcy Court
California Northern Bankruptcy Court - Document Filing System
<!-ShowPage(OperationNotice.htm)->
CM/ECF BK-NextGen 1.7.1.1
---
Security Warning
This is a restricted government website for official court business only. All activities of CM/ECF subscribers or users of this system for any purpose, and all access attempts, may be recorded and monitored by persons authorized by the federal judiciary for improper use, protection of system security, performance of maintenance and for appropriate management by the judiciary of its systems. By subscribing to CM/ECF, users expressly consent to system monitoring and to official access to data reviewed and created by them on the system. If evidence of unlawful activity is discovered, including unauthorized access attempts, it may be reported to law enforcement officials.
Unauthorized Access to Sealed and Fee Exempt PACER Documents
Sharing your CM/ECF and PACER account credentials (such as logins and passwords) with a third-party service provider or designating such a provider to receive a Notice of Electronic Filing in your cases, gives the provider access to sealed case information and documents in violation of court order. You are urged to use caution in your computer security practices to ensure sealed documents to which you have access are not disclosed. Unless expressly authorized by the court, users exempt from PACER fees should not share documents obtained from PACER under the exemption.
---
REMINDER - Please, do not forget to submit
chamber's copies!
---
Getting help and Answers to Frequently Asked Questions
---
Court Information